BDSC NEWS
Canteen Roster has been set for 2018, please see below for your teams canteen duty.
19-May - U12
2-Jun - U11
16-Jun - U8
30-Jun - U9
7-Jul - U7
21-Jul - U12/U14
28-Jul - U6
4-Aug - U14
11-Aug - U12
18-Aug - FINALS
Please arrive at 8:30 for Canteen duty, 2 volunteers for Canteen & 2 volunteers for BBQ are needed.
Thank you to Attcall Civil Contractors for providing us with a temporary canteen while our club house is still under construction.
Reminder to all teams if you are the first or last team on a field please assist with the setting up & packing away of the goals & field equipment.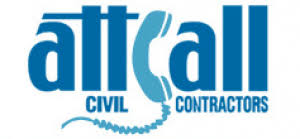 Soccer season has begun the draw is available to view in the Game Day Sports TG app or on the Sports TG website.
If you are unsure which team you are in please check with your coach/manager or the club secretary.
Click Sports TG below.